Week of 7/31-8/4: Recommence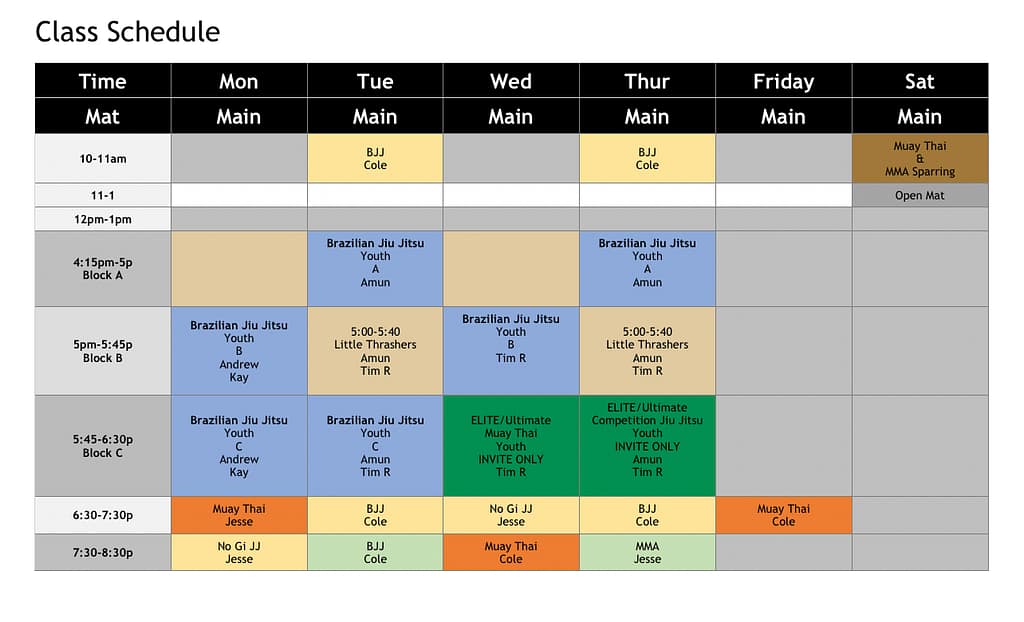 Word of the Month : Recommence- To begin again
With school starting back this week we're going to get back to some basics and get the kids having fun. Let's start in Mount and work some Key lock or X choke or both, and some trap bridge and roll. If you had been long stepping make the connection that we got here via high stepping to mount from facing the hips possibly.
Ask the kids now that they are starting back, what are some things they want to do to start the school year fresh to set the tone right for the year, like a goal.

BJJ Adults: Continue to submit from Mount and back mount via leg drag and dope mount acquisition via long step.
Muay Thai: Basics See the curriculum from Katel , both for kids and adults. Let's prep for Prajied testing end of this quarter/ beginning of 4th when we have Master Katel in.