Week of 7/24-7/28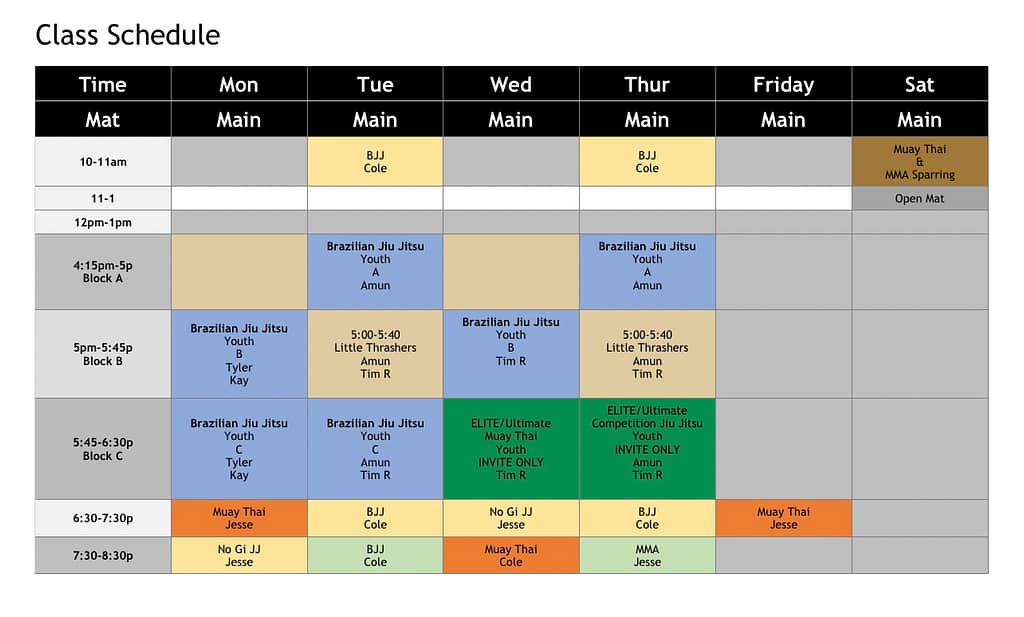 Salutation: Make sure to give a good GREETING to all of the students this week. This goes for adults as well! Don't leave anyone out. Tell the kids how important it is to say hello to ppl you know when you see them. Talk about how leaving someone hanging by not acknowledging them can make one feel left out. If you see a playa in the street what do you do? you Holla at em.
BJJ Continuation of the Long Step in Combination to lead to good position and Submissions
Sometimes a long step can lead to front headlock opportunities and top spins when the bottom player tracks with their upper body by belling out to attack the single/double
Other times when they track with their legs it leads to the taking of the back and leg weave opportunities. With the Youth and Adult No Gi use the first reaction and in the gi use the latter.
Muay Thai: